Please Return to Busan Port (2012)
Please Return to Busan Port

2012
from Tales of a City (2010~)
3-Channel Video, Approx. 5 min
The project was supported by Seoul Foundation for Arts and Culture, 2012.
‹돌아와요 부산항에›
2012
‹어느 도시 이야기› 중에서 (2010~)
3채널 비디오, 약 5분
본 프로젝트는 2012년 서울문화재단의 후원으로 제작되었습니다.
Events
— 2016
Metropolis of Desire: Visible and Invisible
, Busan Museum of Art, Busan, Korea (Group Show)
— 2016
Please Return To Busan Port
, Vestfossen Kunstlaboratorium, Vestfossen, Norway (Group Show)
— 2015
Secret Cinema
, A4 Space, Alserkal Avenue, Dubai, UAE (Group Screening)
— 2015
Seoul Photo Festival
, Buk Seoul Museum of Art, Seoul Museum of Art, Seoul, Korea (Group Show)
— 2015
Ana: Please keep your eyes closed for a moment
, Maraya Art Centre, Sharjah, UAE (Group Show)
— 2015
Film Montage
, Coreana Museum of Art, Seoul, Korea (Group Show)
— 2015
Media Salon de SeMA
, Buk Seoul Museum of Art, Seoul Museum of Art, Seoul, Korea (Group Show)
— 2013
Roots of Relations
, Song Zhuang Art Center, Beijing, China (Group Show)
— 2013
The Hidden Cost of Prosperity
, Korean Cultural Centre, London, UK (Group Show)
— 2012
The Shade of Prosperity
, Rivington Place, London, UK (Screening)
— 2012
Crossings
, 16 Bungee, Seoul, Korea (Solo Show)
Links and Downloads
—
Download the catalogue of

The Hidden Cost of Prosperity

, Korean Cultural Centre UK, London, UK, 2013
—
Kim, Haeju (2012) Constellations of Incidents.

Article

. Aug. pp. 76~79. Korea
—
Download the booklet of the

Crossings

, 16 Bungee, Seoul, Korea (Solo Show), 2012
Collection
2014 Seoul Museum of Art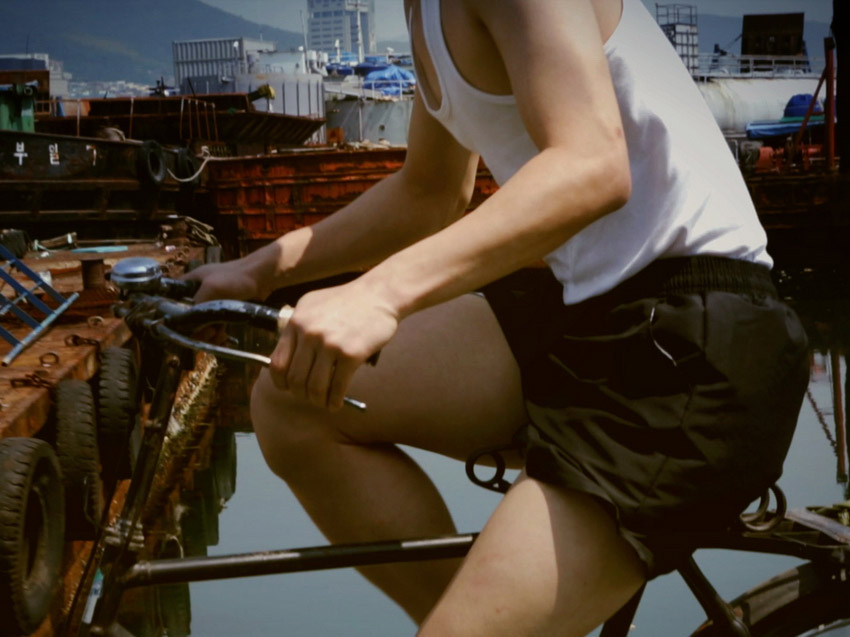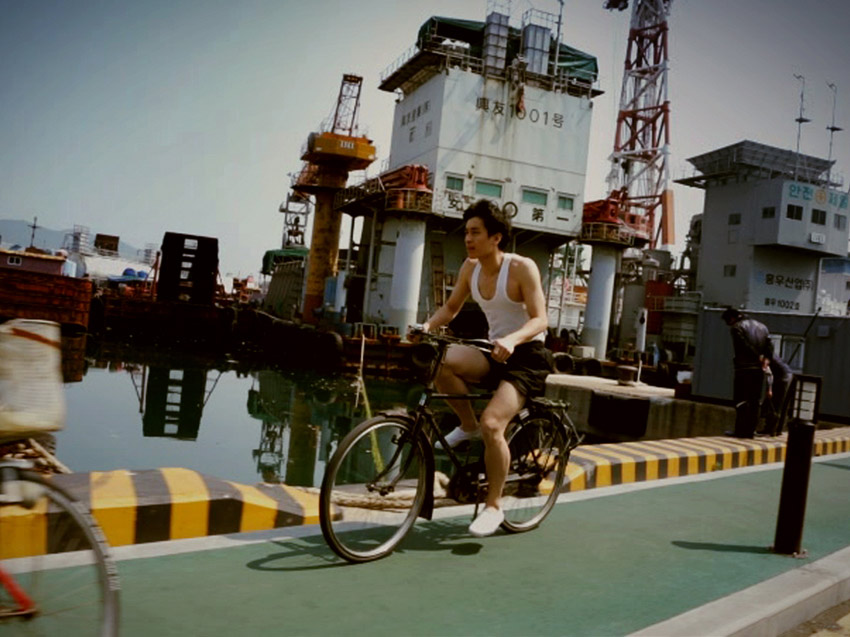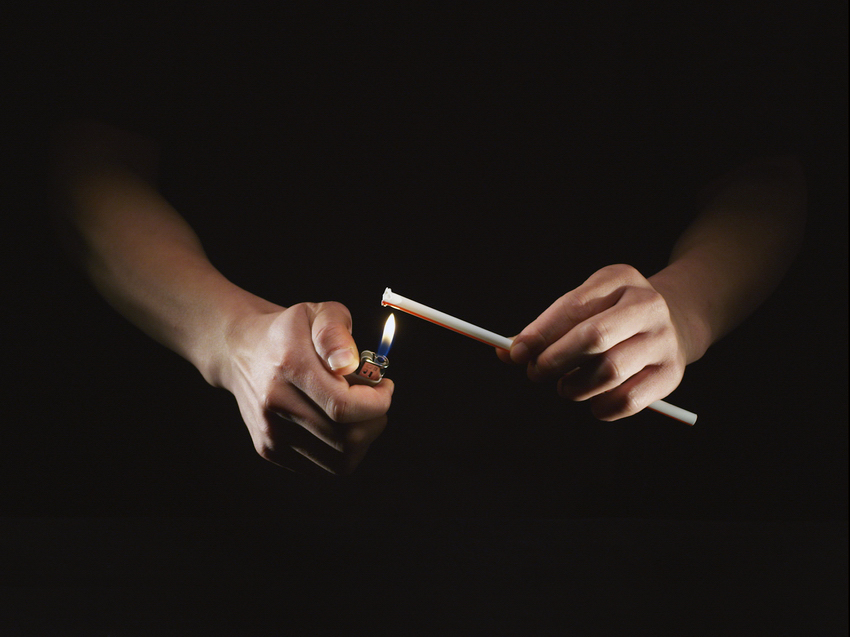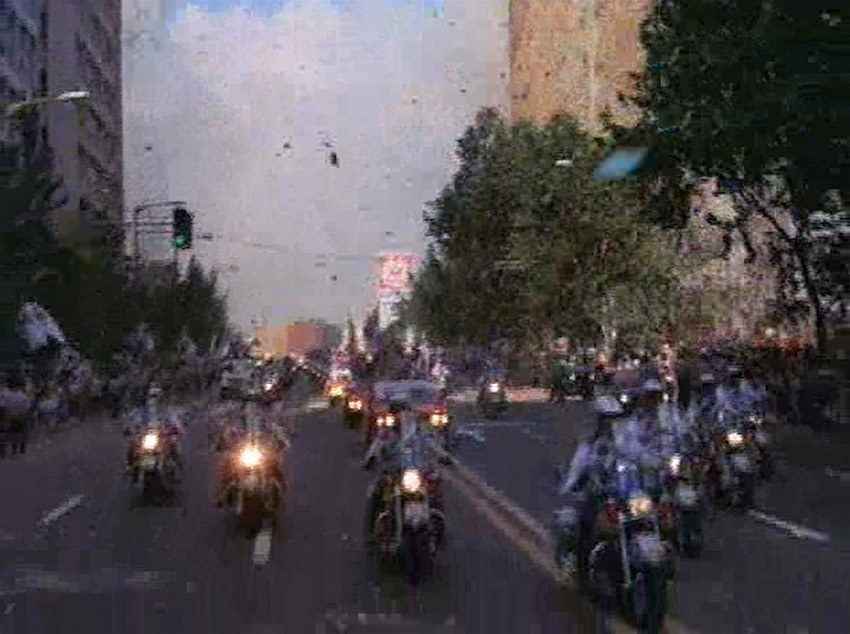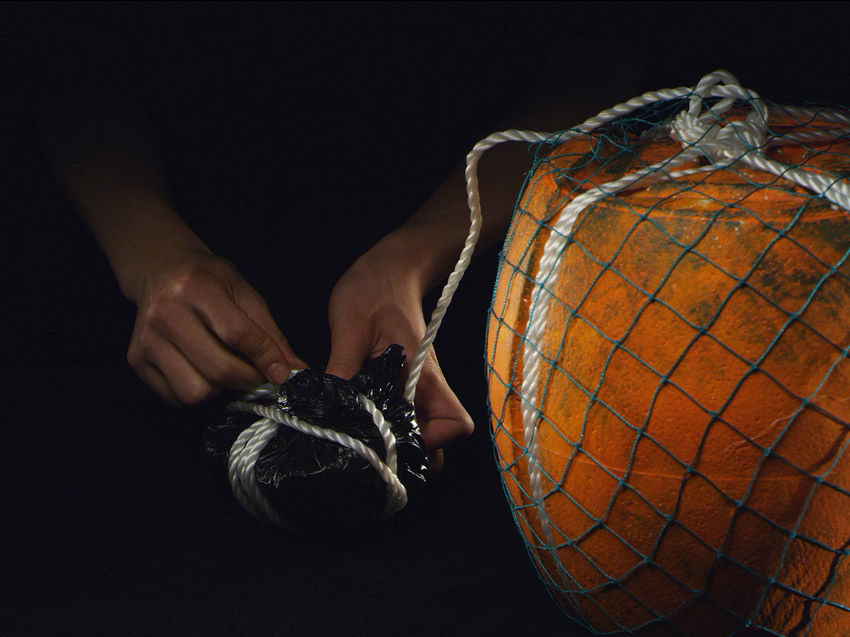 1.
A past incident, completed and fixed on a certain spot relating to time, usually rejects to be influenced by external factors occurring afterward. Only sometimes, when there is an active deed to exist on that spot by help of imagination at the least, it allows a mere read-through of the record about it. To destruct and reconstruct this completeness, synchronic contemporaneousness is needed: that is, we need contexts or indicators to help to understand that particular past. However, the process of searching for the related clues seems to be so distanced as living that time and that place one has never experienced. It seems as meaningless as the documents on a case on which statute of limitations has already expired: you can examine them but there is nothing you can do with them.
In 2000, Fusaichi Pegasus won the Kentucky Derby and earned for his owner $1,338,400, which might have been well remembered by the horse racing fans in North America. However, only a few people (or probably no one) would remember the incident in 2005 when Paynes Bay met Redlands the mare for breeding. Paynes Bay was a half-brother to Fusaichi Pegasus, but was retired from racing when he was five years old since he was not a triumphant runner at all. Redlands came to get on board to cross the Pacific and landed in Jeju Island, Korea, and that has become an important incident for me since then.
Now, another story. Considered usually as the final destination for sailors, short sea shipping vessels sometimes bring in banned items across the border. At the break of day, when the morning star shone on the vessels coming into port, some sailors would go through customs desperately. Not to get caught in a searchlight beam, they would throw the items, to which buoys were tied, onto the dark shade between the vessels and then jump in there to pick them up and move them up onto the barges. Some of them, drunk or careless, got stuck between the vessels to silently disappear into the shady foam. Probably, this kind of accident does not have to be remembered in detail; rather, it might have become a mass of collective memory.
1929, 1952, 1988, 2006, … In these seemingly unrelated years, somebody or something crossed the sea. The major subject matters of the solo exhibition titled Crossings at 16 Bungee, Gallery Hyundai are the junctions where sailings and transports intersect; there, not only different seas and ports, but also modern Korean history and world history meet. The macro and micro events in the past become the subject matters for the exhibition. As completed ones, they seem to be fixed to their own spots; but, do they?
2.
There is a series of works motivated by real events that happened in the city of Busan, Korea. Tales of a City is an on-going project and its first part has been realized through a deliberate research on the events that happened around the people who once resided in the marine city. As the first open harbour city in Korea, Busan can be summed up as a place where foreign cultures first flowed in, casual smuggling occurred, Korean war refugees flocked in from all around the country, and the steep mountains and the open sea stand side by side so close.
Two episodes about Busan are shaped into single and multi-channel videos and diagrams. The single channel videos Every North Star Part I and Every North Star Part II from Tales of a City are complementary to each other. Part II gazes at the relationship among the only female jockey at Busan Racecourse, her favorite horse the North Star with whom she had continual victories, and a female jockey from abroad. The tension generated by media saturation and the inescapable bridle between the jockeys and the horse produce a fatal result. Meanwhile, Part I is tracing the pedigree of the North Star and interweaves the settlement process of horse racing industry and import of Thoroughbreds after the war in Korea. Unlike the original culture of horse racing, horse racing in this country has become a sort of gambling and gradually been located on the margins of society, stirring up the gambling spirit of lower class people. This means that, for some reasons, the original culture was not brought in or naturalized in Korea. One can assume that those processes are not much different from the general modernization process of Korean society and industry.
Put in the multi-layered context, characteristics of these events could be considered to result from the regional traits of Busan. Through official records and public information, the project gazes at the events that now have become a mere past, and reconstructs them into unofficial narratives. These texts, sometimes helping and sometimes interfering with one another, imply a point where the truth cannot be fathomed; at the same time, being paralleled to or overlapped with the records or information, they are reconstructed. Archival footage and research materials such as race records, news headlines and the horse's pedigree as well as the video clips taken during the research of the project were used.
Another episode of Tales of a City, three-channel video Please Return to Busan Port is a kind of music video set in the late 1980s when the nation was full of hope for the prosperous future with booming economy and big international events such as the Asian Games and the Olympics. Intrigued by a real story of a man in Busan who engaged in drug smuggling to earn his living at that time, the episode arbitrarily reconstructs a day of his life in a pseudo-realistic way. At the core of the work flows a well-known old-fashioned Korean popular song Please Return to Busan Port: The sentimental melody and the lyrics have been repeated so many times through the decades in the country and thus the song has become something timeless but somewhat wearily familiar. Here it constructs a synaesthetic image mixed with the montages of footage taken from location and studio shooting of re-enactment of an actor as well as archival footage of running sportsman figures. It not only questions upon what the meaning of endless advancing is but also examines how the flow of time and the life at a microscopic level get involved or run parallel with each other.
Considering that spectators contemplate and accomplish artistic works through the act of pursuing meanings, (though it is being indefinitely postponed), the videos in Tales of a City become a medium for observing whether a work of art could exist in eternity beyond the boundaries of time, space, language, and culture. It also asks whether translation is possible concerning a work of art and its context. The "Non-contemporaneousness of geographically diverse but chronologically simultaneous times " will be imperishable as long as mankind exists. With this understanding, it gets intriguing to observe at which different spots the spectators from different times, who, in common, have undergone modernization, receive a work of art. It calls the universality of art in question.
3.
Some incidents and information about them survive selectively and are talked about. Other things are remembered by fewer people and eventually disappear into silence. As it is said at the outset, some past events seem to be completed and closed; however, what if we consider that their openness is possible because of their closedness. As the vast ocean is impossible to be searched to the core, so are many spaces where various crossings are happening. For that reason, some events seem to belong in the area of infinite possibility for its inaccessibility: then, it could be the very passive fixedness and unattainability of the events that helps the artistic possibility flow out.
Ayoung Kim (2012)
(개인전 Crossings 소책자에서 발췌)
1.
과거의 어떤 사건들은 장소 및 연한과 시한이 명확한 지점에 놓여 있어서, 그에 다시 영향을 미칠 만한 물리적 개입의 여지를 쉽게 내주지 않는다. 이를 거슬러 올라가 상상으로나마 그 지점에 존재해 보고자 하는 능동적 행위 앞에서 사건들은 단지 정보의 일람만을 허용하기도 한다. 길어 올리고자 하는 것은 완결된 듯 보이는 상태를 흐트러뜨리고 재구축할 수 있게 해줄 공시성, 즉 그 때 그 지점을 이해할 수 있게 하는 문맥과 지표들이지만, 이를 끌어 오기 위해 단서를 찾는 과정은 살았던 적 없는 그 때 그 장소를 살아내야 하는 일처럼 요원해 보이기도 한다. 마치 공소시효가 만료되어 열람만이 가능해진 정보들처럼 무의미해 보이기도 한다.
2000년 후사이치 페가수스가 켄터키 더비에서 우승해 그의 주인에게 133만8400달러의 상금을 안겨준 일은 북미지역 경마 팬들 사이에서는 널리 기억되는 사건일 테다. 5년 후, 후사이치 페가수스와 한 살 터울의 배다른 형제였던 페인즈 베이, 일찍이 경마에 큰 재능을 보이지 못해 다섯 살에 은퇴한 이 마필이 암말 레드랜즈를 만났던 2005년의 이벤트는 앞선 사건보다 훨씬 작은 단위의 사람들만이 기억하는, 혹은 누구도 기억할 필요 없을지 모를 사건일 테다. 레드랜즈는 곧 태평양을 건너는 배에 올라 제주도에 안착했고, 이후 이 사건은 내게 중요해졌다.
이런 일도 있다. 선원들의 종착역이라 여겨진다는 근해선에는 가까운 바다 너머로부터 무역품을 싣고 올 때, 들여서는 안 되는 것들이 실려 오기도 한다. 근해선이 부두에 입항하는 금성이 빛나는 새벽 어떤 이들은 절박한 마음을 숨기며 세관을 통과하곤 했다. 등탑에서 눈치채기 쉬운 수평선상에 노출되지 않기 위해, 배들의 실루엣이 겹치는 배와 배 사이 바다로 부표에 매단 물건을 던진 후, 바다로 내려가 이내 바지선으로 물건을 건져 올리는 과정에서, 이 누군가가 혹시라도 취해 있거나 부주의하면, 배와 배 사이에 끼어 작은 소리도 없이 포말이 되어 사라졌다. 이러한 일은 차라리 집단적 기억으로 하나의 덩어리가 되어 그 낱낱을 기억할 필요는 없어졌을지도 모른다.
1929, 1952, 1988, 2006,… 연관 없어 보이는 과거의 어떤 해들에도 누군가 혹은 무언가는 바다를 가로질렀다. 16번지에서의 개인전을 아우르는 큰 제재들은 항해를 통한 이동과 이송, 각기 다른 바다와 항구들, 한국 근대사가 세계사와 교차하는 지점이다. 전시는 거시적이거나 미시적인 과거의 이벤트들을 재료로 삼는다. 이 이벤트들은 종료된 사건들이므로, 각자가 속한 지점에 물리적 개입의 여지 없이 붙박여 있을지도 모르겠지만, 정말 그런가?
2.
부산에서 벌어진 사건들에 대한 리서치로부터 시작된 일련의 작업들이 있다. 부산은 한국 최초로 개항된 도시들 중 하나이며 바다 건너 문물이 가장 먼저 흘러 들어오곤 하는 도시, 밀수가 보편화된 곳이자 전쟁의 피난민들이 전국에서 모여들었던 도시, 가파른 산과 너른 바다가 더 그런 곳이 있을까 싶을 만큼 가깝게 존재하는 곳으로 갈무리된다.
부산에 관한 두 가지 에피소드는 각각 단채널 영상과 다채널 영상 및 다이어그램 등으로 구체화되었다. 그 중 단채널 영상 <모든 북극성 파트 I, II Every North Star Part I & II - 어느 도시 이야기 중에서 From Tales of a City> 는 <파트 I>과 <파트 II>가 상호 보완적 영상작업이다. <파트 II>가 부산경마장에 유일했던 여기수와, 그와 함께 다승을 올리던 애마 북극성, 그리고 이를 둘러싼 용병 여기수의 관계를 응시하는 반면, <파트 I>은 북극성이라는 말의 혈통을 거슬러 올라가며 경마산업의 국내 안착과정과, 전쟁 후 경주용 개량마의 수입 과정을 더듬어 엮는다. 언뜻 사회 언저리에 위치한 듯 보이는 경마의 세계에서 반세기 전부터 수입 경주마들이 국내에 자리잡아 온 과정은 한국의 일반적 근대화 과정으로부터 멀리 있지 않다. 그러나 경마는 본래 그 문화가 시작된 곳에서 사행성 도박으로서만 간주되지는 않는데, 경마산업의 국내 안착과정에 있어 그 문화는 함께 유입되지 못했거나 토착화하지 못했다. 다양한 겹의 맥락 아래 발생한 사건의 성격은 부산이라는 공간이 가진 지역적 특성에도 그 원인을 빚지고 있는데, 이 작업은 더 이상 중요성을 지니지 못하고 과거가 된 사건을 공적 기록과 정보들을 통해 바라보고, 사적 내러티브로 구축한다. 서로 방해하거나 연관하며 흐르는 겹겹의 텍스트는 진위를 헤아릴 수 없는 지점을 암시하기도 하며, 공적 기록과 평행하거나 포개어지며 재구성된다. 여기에는 직접 촬영한 영상과 더불어 아카이브 영상자료, 기수의 경주기록이나 말의 혈통 대장을 포함한 리서치 자료, 뉴스 헤드라인 등이 사용되었다.
부산에 관한 또 다른 에피소드인 다채널 영상 <돌아와요 부산항에 Please Return to Busan Port>는, 아시안게임과 올림픽 등 국제행사의 열기와 국가발전에의 낙관이 풍성했던 80년대 말을 배경으로, 부산항에서 밀수 일을 하던 소년의 삶의 편린을 임의로 재구성한다. 한국민 사이에 두루 공유되는 정서 혹은 문화의 일부로 여겨진다고 보이는 <돌아와요 부산항에>라는, 익숙해서 무감각하게 여겨지는 대중가요의 멜로디와 가사는, 세간에 떠도는 이야기들과, 밀수에 관한 각종 매체를 통한 자료들과 혼합되어 심상을 구축한다. 작업은 아카이브 영상자료, 로케이션 및 스튜디오 촬영한 재현영상 등의 몽타주를 통해 다채널 비디오로 구현되어 시대 흐름과 미시적 삶이 어떻게 상관하거나 평행하는지에 대해 들여다본다.
예술품의 의미화 과정에 있어, – 영원히 지연되기는 하지만 – 방점을 찍는 관객의 입장을 고려할 때, 이 작업들은 하나의 작업이 시공간과 언어, 문화의 궤도를 넘어 초월성 안에 존재할 수 있는지, 예술품과 그 맥락에 있어 번역이란 가능한 것인지에 대한 의문을 띤 관찰의 매체이기도 하다. 지리적으로는 차별적이나 연대기적으로는 동일한 시간대에 속한 공간들에서 나타나는 비동시성 은 인류가 존재하는 한 영속할 것이며, 이를 전제로, 비동시적 시간대의 근대화를 겪은 관객들이 하나의 작업을 어떤 다른 지점들로 수렴하는가는 무척 흥미로운 부분이다. 예술의 보편성에 대한 의문을 품어 보면서 말이다.
3.
사건과 그에 관한 정보는 선택적으로 남아 회자된다. 회자되지 않는 것들은 점진적으로 더 작은 단위의 사람들 사이의 기억에 남게 되고, 이윽고 사라진다. 도입부에 이야기한 것처럼, 완결된 듯 여겨지는 과거 어떤 사건들의 상태는 닫혀 있는 듯 하지만, 열림은 그 닫혀 있음을 전제로 하는 것이다. 여전히 많은 영역이 도항(crossing)과 가로지르기(crossing)의 공간일 뿐, 그 안을 속속들이 헤아릴 수 없는 망망대해처럼, 어떤 사건들은 접근 불가능하므로 영원한 가능성의 영역에 속해 있는 것이 아닌가. 어쩌면 그 예술적 가능성의 수로를 여는 것은, 변화의 여지를 스스로 건네지 않는 사건의 물리적 부동성과 획득 불가능성에 있는 것이 아닌가. (김아영, 2012)
Still Images