PH Express: Project Description (2011~2012)
•
PH Express
means voyages on steamers of European squadrons that sailed to Port Hamilton in the East for various different reasons in the late 19th century.
• PH Express also means prompt delivery of news and telegrams that were sent between the British Foreign Office, Royal Navy and British diplomats in East Asia during that era.
• PH Express is a screenplay interwoven and written by Ayoung Kim which resulted from her research about the Incident of Port Hamilton. This has been realised throughout the artist's year-long residency at Künstlerhaus Bethanien in Berlin in 2011.
• PH Express is a 30 minutes long, two-channel video based on the screenplay.
• PH Express is a journal that intertwines the listed materials above, which were published in 2012.
•‹PH 익스프레스›는 19세기 말, 각기 다른 이유로 극동의 포트 해밀턴(거문도)으로 향했던 열강국 증기선들의 항해이다.
•‹PH 익스프레스›는 같은 시기, 포트 해밀턴에 주둔하던 영국 해군과 영국 외무성, 그리고 아시아 주둔 영국 외교관들 사이에 오갔던 정보와 전보의 속달 교환이다.
•‹PH 익스프레스›는 김아영이 베를린의 퀸스틀러하우스 베타니엔(Kuenstlerhaus Bethanien)에 머무는 동안 조사한 포트 해밀턴 사건에 관한 자료를 토대로 직조하고 쓴 극본이다.
•‹PH 익스프레스›는 그 극본을 실현한 약 30분 분량의 2채널 영상이다.
•‹PH 익스프레스›는 위에 언급한 자료들을 재 직조한 신문이다.
Events
— 29 Mar 2016,
Living on the Border
, Club Silencio, Paris, France (Group Screening)
— 19 Dec 2015,
Secret Cinema
, Masrah Al Qasba – Theatre, Sharjah, UAE (Group Screening)
— 19 Dec 2015,
Secret Cinema
, Chronus Art Center, Shanghai, China (Group Screening)
— 2015
Ana: Please keep your eyes closed for a moment
, Maraya Art Centre, Sharjah, UAE (Group Show)
— 2015
Media Salon de SeMA
, Buk Seoul Museum of Art, Seoul Museum of Art, Seoul, Korea (Group Show)
— 2013
Roots of Relations
, Song Zhuang Art Center, Beijing, China (Group Show)
— 2013. 03. 25 Screening at People's Solidarity for Participatory Democracy, Seoul, Korea
— 2013
Maden Pictures 13
, Arario Gallery, Seoul, Korea (Group Show)
— 2012
Artspectrum 2012
, Leeum Samsung Museum of Art, Seoul, Korea (Group Show)
— 2012
PH Express
, Künstlerhaus Bethanien, Berlin, Germany (Solo Show)
Links and Downloads
— Lee, Sunyoung (2012) Exhibition Topic. Artspectrum 2012. Wolganmisul. Aug. pp.156~161. Korea
— Koo, Kyunghwa (2012) PH Express and Geomundo Island Incident or Much Ado about Nothing. In: Artspectrum 2012, Seoul: Leeum, Samsung Museum of Art. pp.14~31 [Exhibition Catalogue]
— Racek, Jakob (2012) Peripheral View: The Work of Ayoung Kim. BE Magazine, Berlin: Künstlerhaus Bethanien. 2012. Volume 19, Winter. pp.42~47. Germany
Collections
2014 Seoul Museum of Art
2012 Leeum Samsung Museum of Art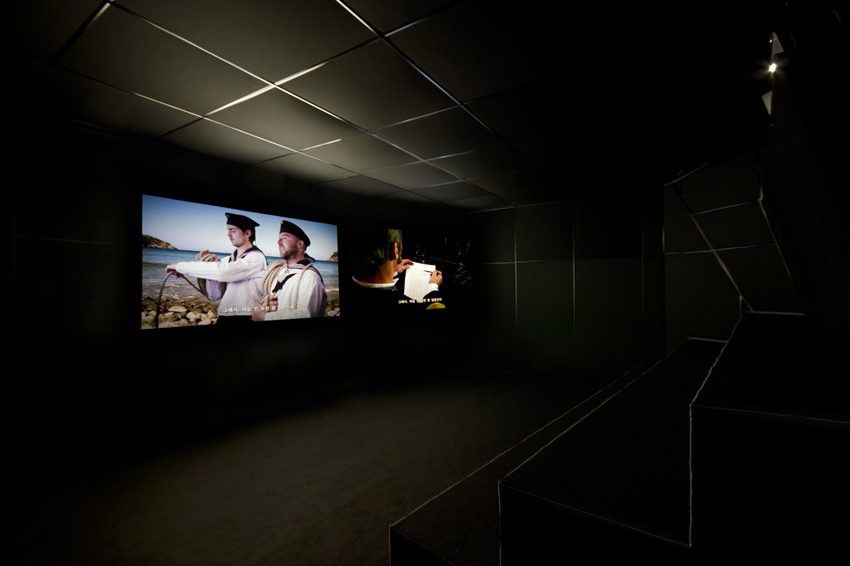 Exhibition View, Leeum Samsung Museum of Art, 2012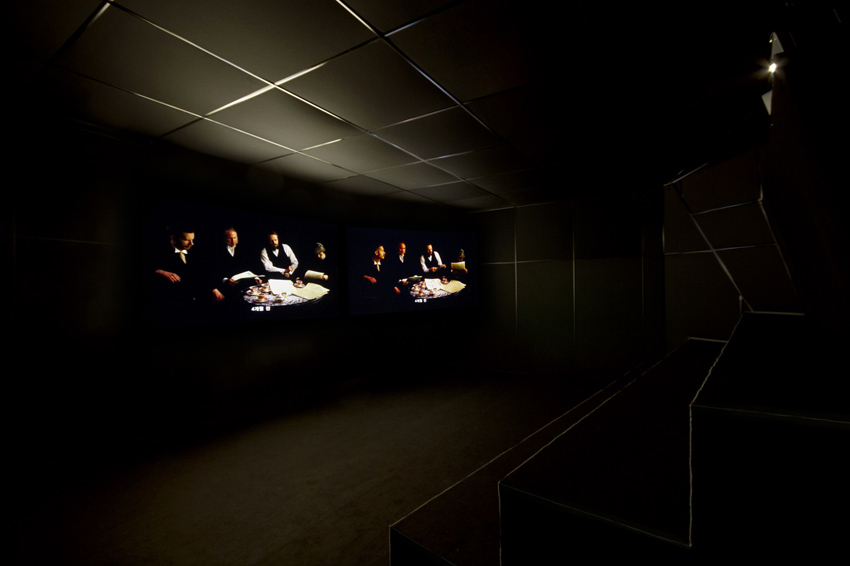 Exhibition View, Leeum Samsung Museum of Art, 2012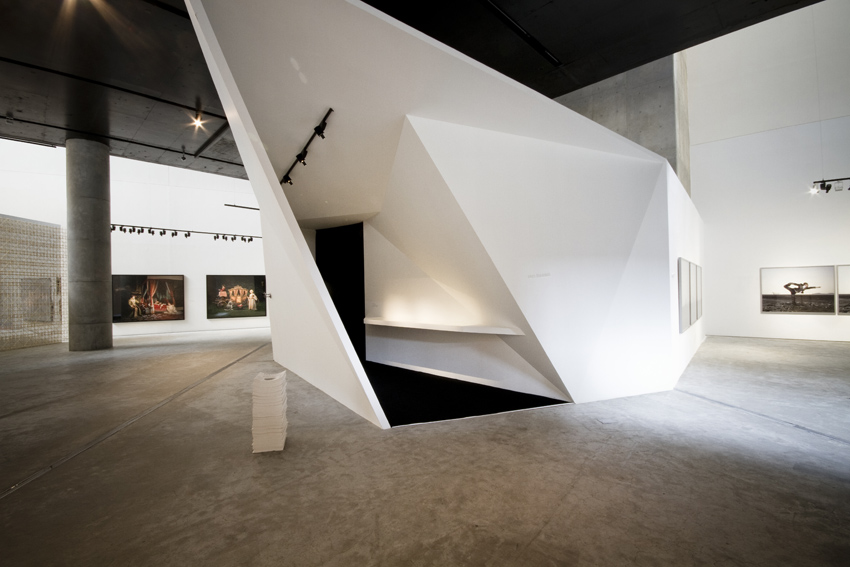 Exhibition View, Leeum Samsung Museum of Art, 2012